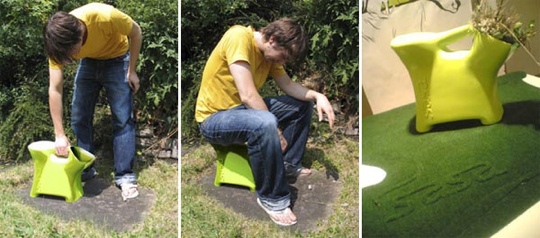 Picking blueberries with my family as a kid is always a great memory. Squatting for 3 hours to pick said blueberries is the part I like to forget.

Industrial designer, Kitta Perttula, has designed a fantastic gardening tool to solve the problem of squatting and bending over in the garden.
Her Sasa Saddle Pail is a both a stool and a bucket. Simply sit on the saddle and drop the fruit and veggies you're picking right in to the bucket! Ingenious!
It runs around $45USD at the Design Forum Shop.
[via MoCo Loco]