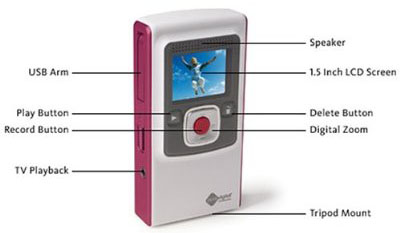 Hey, check this out.  It's the world's simplest camcorder!
With the Flip, you can now capture all your favorite moments at the push of a button and share them with friends and family by connecting it to your computer, directly into the USB drive. It's really that easy!
It records up to 60 minutes and is also available in HD.  The price is totally reasonable and it makes the perfect gift, even for the most technically challenged people…and we all know a couple of those!

Available at amazon.com