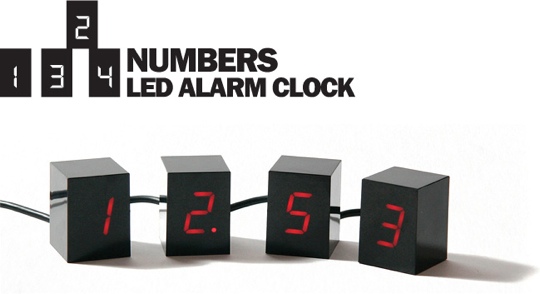 Digital clocks, for the most part, have had the same general form factor for years. The all resemble some sort of basic rectangular shape.
The Numbers LED Alarm Clock has changed all of that and spiced things up a bit.
Each "digit" is its own individual block that can be moved, stacked, twisted, or placed however you feel like. It comes with a separate controller for the settings and alarm (including snooze).
It's due to hit night stands around the world on August 20, 2007 and will set you back ~$150.
[via Gizmodo]