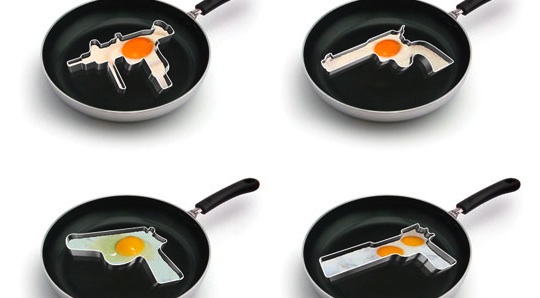 Growing up we'd get together every year with a bunch of family friends and have a big breakfast together. Occasionally they'd be "themed" in some way.
If we ever got back together to do one of these breakfasts, I'd definitely suggest we make it western themed so we could use these killer gun egg fryers (pun intended).
If we replaced all the guns on earth with gun-shaped fried eggs, I'm sure it'd be a happier place.