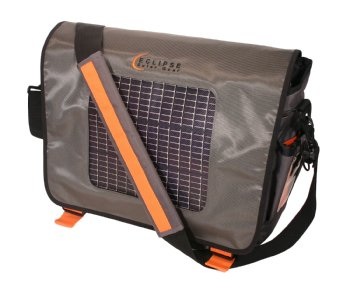 Solar technology is one of those things that has been around for ages but just seems to have a really hard time catching on.
Sure, lots of people and businesses are starting to get "green" and use them on a large scale, but solar panels in smaller, everyday life just hasn't made a splash.
Eclipse Solar Gear is out to change that. They've got dozens of products with built in solar "modules" that ultimately let you charge your products on the go. No more worrying about your phone dying when you're out walking to work for the day…just plug it in to your bag and charge it on the way!