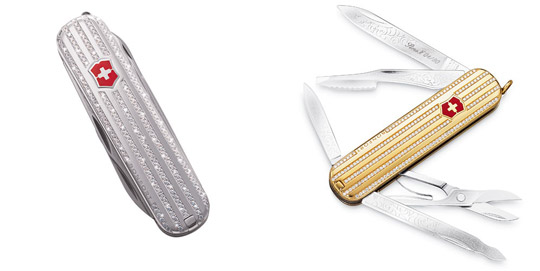 Unreal. I guess some people will buy anything.
Victorinox Swiss Army has produced 2 different diamond encrusted knives for the uber-rich to commemorate the 120th anniversary of Victorinox.
Each knife is covered in 430 flawless diamonds to make a total of 4 carats. Each tool (except for the tweezers) have diamond engravings on to create a "beautiful" piece of work.
The gold knife is available for the low price of $50,000 while the platinum is significantly overpriced at $70,000.
These collectibles (atleast I assume they are "collectibles"…you don't stab stuff with a $70,000 knife) each are limited to 120 pieces per style and are available here.