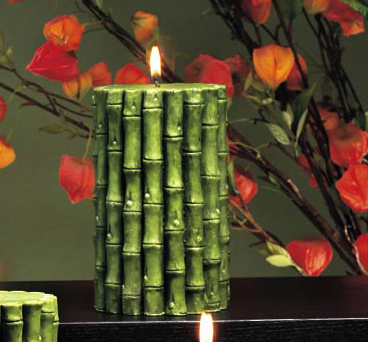 I love candles that have some texture and this Bamboo Pillar Candle is just amazing from that perspective.
The candle gives off a "Baobab wood scent, which is a deep timbery fragrance with notes of leather, amber, tall grasses and flora."
The candle is around 6 inches tall and will burn for about 40 hours.
They're available for $17 from Wrapables.