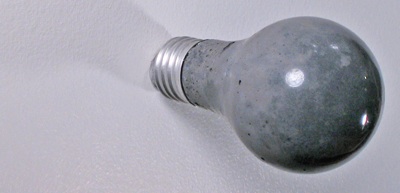 I'm quite positive one of the things you've always wanted is a concrete hook shaped like a lightbulb. Lucky for you, I've found it.
Moder Dose has a concrete "hook" for sale that is the shape and size of a standard light bulb.
They are made by hollowing out a lightbulb, filling it with concrete, letting it cure and then turning it into something you can screw in to your wall!
Each of these bulb hooks will cost you around $25.