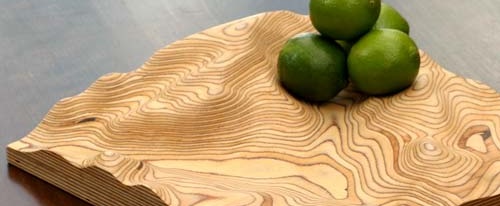 Fluidforms is the maker of all things wavy. All of their products have a unique, flowing feel to them that makes them feel natural.
One of their most unique products is the Fluid Earth bowl.
Each bowl can be customized to create your very own individual bowl.
The way the Fluid Earth bowl works is you are presented a map from which you pick a surface area (such as your hometown or favorite city) and Fluidforms will analyze the topography of that area and then create a bowl that follows the contours of the topography.
So since I'm here in Denver, I could have an interesting bowl with the Rocky Mountains making its way down the side.
Each bowl costs around $240 USD and takes around 3-5 weeks to produce and ship.