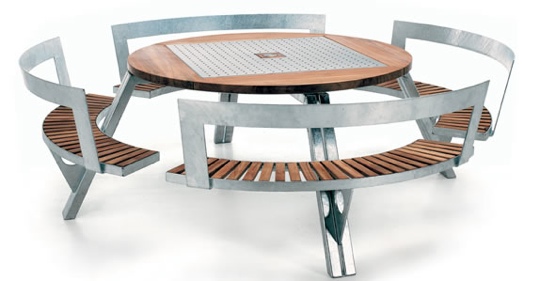 So I have to admit, I really like outdoor furniture. No clue why. I just do.
The Extremis Gargantua really is one of the coolest pieces of outdoor furniture I've ever seen.
It allows for all sorts of uses and fits just about any lifestyle. The table is made of up multiple "attachments" that lets you adjust the table to each situation. There are 4 different sections that surround the main table part that can all be raised or lowered. The lower setting is for adults, the next two settings up are for children, and if you raise it all the way to the top, it becomes a table extender!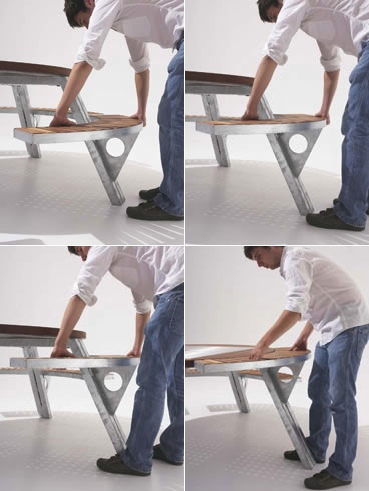 Now…for the bad news. While it is an extremely jazzy piece of furniture, this is gonna set you back close to 7 grand. OUCH!
If you're really interested in dropping the cash on one of these, check out the Extremis dealer list.