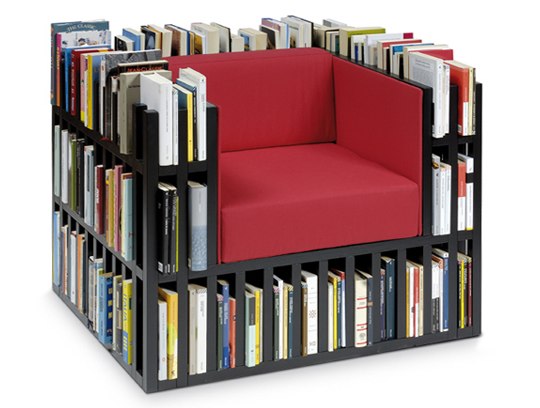 If you're book worm the Bibliochase book-chair is a must.
This chair will hold literally hundreds of books of all sizes while keeping every one of them right at your fingertips.
It's a great storage piece as well as just a jazzy piece of furniture. Right now it seems it is only available in Italy and France but hopefully will make its way over to the US sometime soon.