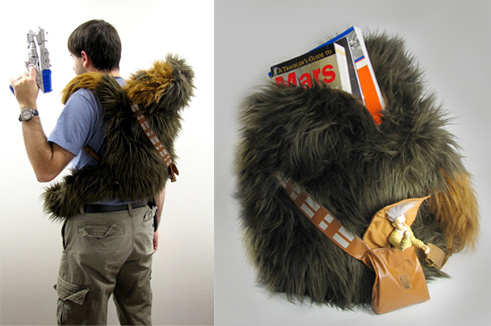 I have to say, I am a huge fan of Star Wars. Not the kind that goes to Star Wars conferences and dresses up in Star Wars gear at every opportunity. I had an older brother who made we watch it when we were growing up. I blame it on him!
I am not sure whether I think this backpack is super cool, or crossing the line into weird. Sure it functions as a quality backpack, but it also looks like you are carrying a small hairy child on your back.
Definitely fun and it would be quite the conversation starter, but how practical is it really?