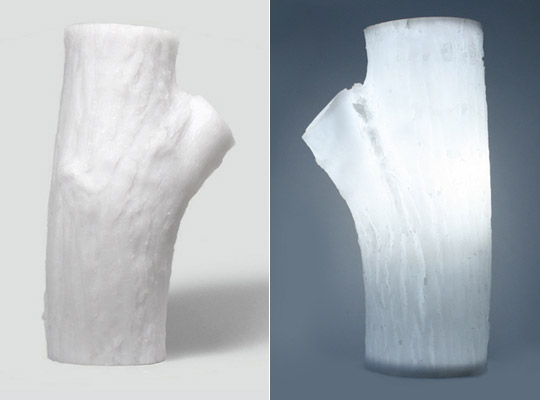 Elliot Johnson has designing a quirky little lamp that is molded from an actual piece of wood.
The Log Lamp stands at around 15″ tall and is formed out of light plastic. With the flip of a switch you get a soft glow of light from the lamp.
This piece of art will cost you $415 and is available from FLUKE.
[via bltd]